Podcast: Play in new window | Download | Embed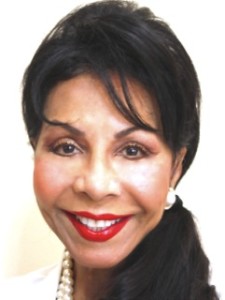 Happiness is a choice. As you choose to be happy you are tapping into an edge that others overlook. In episode 24 of The Executive Edge podcast Myra Goldick shares her expertise and experience on how to choose happiness.
Myra Goldick authored "Focused, Unstuck, and Back in Action" and "Dancing on our Disabilities" and co-authored "Mastering the Art of Success."
As a child, she struggled to overcome a dysfunctional family life, extreme poverty, substance abuse, and homelessness. Paralyzed by polio and meningitis at the age of ten, Myra found herself unable to move one single muscle. Initially she was totally dependent on her mother for her every basic need. Through rehabilitation, surgeries, passion, and perseverance, she regained some of her mobility. Driven by a desire to succeed she finished school, married, and built a successful career in corporate America. Later in life, she experienced a total role reversal when she became her aging mother's caregiver, while at the same time struggling to manage post-polio syndrome.
Today Myra is a speaker, author, professional artist, coach, and Internet talk radio host of two shows, and a disability advocate for both the challenged and the caregivers. Myra's motto is "happiness is a choice regardless of the challenges life creates."
Takeaways from this episode:
- Finding humor in the moment
- Spontaneity adds a spark of excitement to life
- Success doesn't necessarily mean only wealth
- Prosperity is a birthright
- Disabilities can be empowering
- Recovery is up to the individual
- Perseverance is the secret to success
- How to overcome negative self-talk
- How to increase your productivity
- Authenticity is the key to building your personal brand
- Remain consistent in all your messages
To connect with Myra, goto www.MyraGoldick.com or checkout her radio show Never Say Impossible or Dancing On Our Disabilities internet radio shows.
Thank you for listening to The Executive Edge podcast! Please leave a question so that we can address it on the podcast so that you can uncover, realize and accomplish your potential! Nothing is impossible!
Sign up for our image and success tips on www.LindaHYates.com.