Podcast: Play in new window | Download | Embed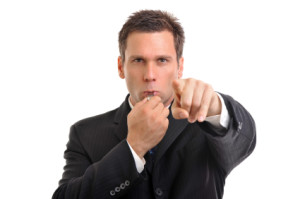 In episode 21 of The Executive Edge I will share with you how to coach others. A few weeks ago I was asked the question of what I do. A great question and it made me think about the coaching process. We all have different occasions where we may be assisting others in their role to accomplish a specific task or solve a problem. This episode will provide best practices, the process and framework to help you in all of your coaching roles.
Whether its a co-worker, employee, child, or friend there are steps to keep in mind. As an certified professional executive coach the process has some overlap. The following highlights from this podcast will give you what you need to be successful with all you may have to coach:
3 T's to be aware
– Training
– Tools
– Time
What is the motivation factor?
Questions to ask those you are coaching
Best practices during "The Coaching Session"
– Private setting
– Turn off distractions
– Allow plenty of time
– Focusing on the goal
– Positive and friendly mindset
– Specific reason
– Express concern about performance (your concerns)
– Impact on you and others regarding the performance
– Acknowledge and listen to what is said
– Seek ideas to solve the issue
– Discuss the probability of the suggested solutions
– Agree on the solution and actions to take
– Follow up on the progress
– Praise positive results
Thank you for listening to The Executive Edge podcast! Please share your thoughts, comments and topics you would like covered in the comment section below. What would you like to learn more about in a training episode?
Sign up for our FREE newsletter @ www.LindaHYates.com!