March 10, 2018

9:00 a.m. – 3:00 p.m.

Golden Isles Career Academy

4404 Glynco Pkwy

Brunswick, GA 31525
Are you an introvert that shutters at the idea of public speaking? Would you like to earn more at your job? Are you facing a life transition? Do you let fear limit your potential? If you answered yes to any of these questions – we have a LIFE changing conference planned for you!
JOIN US and LEARN

:
3 Public Speaking Tips
Personal Image Secrets To 2X Your Income
Productivity Hacks To Reach Your Goals
Expert's Process To Navigating Change
How To Become More Persuasive
7 Ways to Love, Love and Lead
PLUS a Fashion Show, Lunch & Raffles!
---
Speakers
The following speakers will be featured at the Uncover the Incredible You conference:
Linda Yates
Choke Your Fears – Realize Your Potential
Linda Yates, The Image Energizer is a highly sought International Speaker, Executive Coach and Corporate Trainer. She has produced over 250 educational seminars on helping individuals and businesses uncover, realize and accomplish their goals.
She has motivated over 10,000 thousands of individuals representing Fortune 500 companies throughout North America including Aetna, Cherry Bekeart, Microsoft, Southeast Georgia Health System, and Wells Fargo on their internal processes and corporate initiatives. She is also an adjunct instructor at Florida Atlantic University.
Her focus in working with individuals and organizations is to teach them how to become profitable in communicating their image and enhancing their soft skills. Published author of Beyond the Clothes and Uncover the Possible – 12 Steps to Success; as well as the audio course and workbook 6 Steps to ENERGIZE Your Personal Brand, Linda Yates believes that NOTHING is Impossible!
Donald Kelly
How to Become a More Persuasive Seller Even If You're an Introvert
During this session, attendees will learn how to become more persuasive in all areas of their life. They will understand what are the most important elements when it comes to building value and influencing others. These principles are applicable to all personality types, especially if attendees are introverts.
Donald Kelly works with struggling sales professionals who are frustrated with their efforts to find and convert qualified prospects into customer evangelists. He can do the same for you and your team.
As a former top performing technology sales professional, Donald was able to crack the code of the habits and principles that could turn any underperforming seller into a selling machine. Donald has designed his training around concrete fundamental principles adaptable by any seller.
In addition to training sales professionals in workshops, online courses and keynote presentations Donald is also the host of the "The Sales Evangelist" podcast. Which has received recognition in magazines such as Entrepreneur Magazine, The Huffington Post, Yahoo Finance and the South Florida Business Journal.
When it comes to sales training and coaching individuals, Donald is the real deal. Being able to relate to salespeople, managers and business owners alike. When he's not out "Evangelizing" the best practices of sales success, Donald enjoys spending time with his family, in West Palm Beach, Florida.
Debby Montgomery
7 Ways to Love, Love and Lead
Debby Montgomery Johnson, #1 Best Selling Author, International Speaker, Radio host and businesswoman, is a woman on a mission. In her book, "The Woman Behind the Smile" she shares her personal experience with a love that turned into betrayal and financial disaster and she removes the mask of shame and shows others how do to the same. Many of us have something, something we're hiding, something we're ashamed of, something that through no fault of our own or through our own making, something that we keep hidden and that, in turn, keeps us hidden, from each other and the world.
From Vermont and a graduate of Phillips Exeter Academy and the University of North Carolina-Chapel Hill, Debby is the President of Benfotiamine.Net, Inc, a vitamin supplement company that provides an alternative for the pain of neuropathy, a nerve disorder. Benfotiamine makes an extraordinary difference especially for diabetics and their families. Products and educational information can be found at www.BenfoComplete.com.
Her background is diverse, from working as a paralegal and bank branch manager to being a U.S. Air Force officer, serving as an Intelligence Officer at the Pentagon, the Defense Intelligence Agency and in Wiesbaden, Germany. Debby is just like you – A woman on a mission to live an authentic, joyful life as the Woman WITH the Smile rather than behind it.
Debby was the 2017 California Women's Conference SPEAK OFF winner and the WOMAN ON FIRE Author Award recipient. She is available for speaking engagements.
Contact Debby at Debby@TheWomanBehindTheSmile.Com or 561-512-0824. http://bit.ly/womanbehindsmile

---
LIMITED SEATING!
Registration: $139.00
Early Bird Discount: $89.00 until Saturday, February 17th, 2018

Portion of the proceeds will be donated to Memory Matters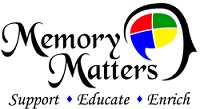 Each registration includes a FREE registration for a 14-18 year old.
All sales are final!
Scholarships Available – contact us for more information.
---
---
Sponsors: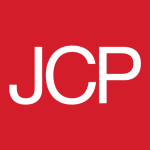 ---
Part 1: Registration/Contact Information
Please fill in the fields below