Podcast: Play in new window | Download | Embed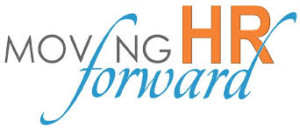 From the street:
This episode of The Executive Edge is a series of interviews with Human Resource professionals. I had the opportunity to attend the Society of Human Resource Management "SHRM" Jacksonville, Florida chapter 9th Annual conference and asked them what HR trends they are seeing today.
A special thank you to Natasha Slaughter for the opportunity!
Thank you for listening to The Executive Edge podcast! Please leave a question so we can address it on the podcast so you can uncover, realize and accomplish your potential!
Music provided by FREESFX
_____________________________________________________________
Linda H. Yates – The Image Energizer is a highly-sought Keynote Speaker, Executive Coach and Corporate Trainer. She has produced over 250 educational seminars on helping individuals and businesses uncover, realize and accomplish their goals. Host of The Executive Edge podcast and author of Beyond the Clothes, and the audio course and workbook 6 Steps to ENERGIZE Your Personal Brand, Linda Yates believes that NOTHING is Impossible!