Podcast: Play in new window | Download | Embed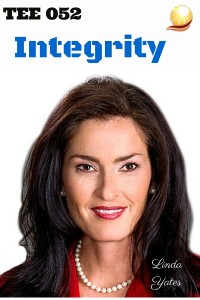 Who do you know that demonstrates integrity? Would others say that you do? In episode 52 of the Executive Edge podcast Linda Yates shares why integrity is key to obtaining success.
Highlights from this episode:
- When you act with integrity you illustrate more confidence
- Lying to yourself and others weakens your presence
- How to achieve your goals
- Recognizing when you have made a mistake
- Most ethical profession
- The importance of trust
- Under promise and over deliver
- How to be courageous
Integrity is at the core of all values. You know when you have lost it. Integrity means walking the walk and not just talking the talk. When you show integrity you have an edge. You will be trusted to do what you say and all of your words will have power.
Be sure to sign up for our FREE eBook: Uncover the Possible – 12 Keys to Success.
Thank you for listening to The Executive Edge podcast! Please leave a question so we can address it on the podcast so you can uncover, realize and accomplish your potential!
Music provided by FREESFX
_____________________________________________________________
Linda H. Yates – The Image Energizer is a highly sought Keynote Speaker, Executive Coach and Corporate Trainer. She has produced over 250 educational seminars on helping individuals and businesses uncover, realize and accomplish their goals. Host of The Executive Edge podcast and author of the audio course and workbook 6 Steps to ENERGIZE Your Personal Brand, Linda Yates believes that NOTHING is Impossible!