Podcast: Play in new window | Download | Embed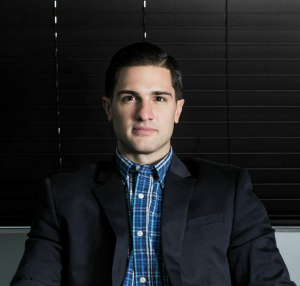 On episode 32 of The Executive Edge podcast Alan Liwush shares how age can be the edge to success. I met Alan while speaking at an event. His energy and background intrigued me. Alan is the Co-Founder and President of Brandmint. Brandmint.co provides brands lacking ideas and purpose. They specialize in online marketing which includes Search Engine Optimization, Branding, App Design and Social Media Management. Alan has been in the marketing and advertising field for over three years. He is also an avid contributor to community projects in the Rochester, New York area.
Highlights from this episode:
- Age can benefit you – it's all about your perspective
- Being an entrepreneur is challenging and rewarding
- How to keep moving forward with your goals
- Jumping on opportunities that surface
- How to communicate a positive brand
- We are always communicating our brand
- How charitable opportunities can benefit you
- Three steps to building your web presence
- How to engage with your prospects through social media
- How to create relevant content
- Marketing materials tip
Alan feels that his age has given him the edge in building a business. Age doesn't have to hold you back from reaching your potential. You are never too young or old to realize your dreams.
To connect with Alan goto www.Brandmint.co.
Social media, marketing, postive communication – all of these areas will assist you in promoting your edge.
Thank you for listening to The Executive Edge podcast! Please leave a question so that we can address it on the podcast so that you can uncover, realize and accomplish your potential! Nothing is impossible!
Sign up for our image and success tips on www.LindaHYates.com.
Music provided by FREESFX
———————————————————————————————–
Linda H. Yates – The Image Energizer is a highly sought Keynote Speaker, Executive Coach and Corporate Trainer. She has produced over 250 educational seminars on helping individuals and businesses uncover, realize and accomplish their goals. Host of The Executive Edge podcast and author of the audio course and workbook 6 Steps to ENERGIZE Your Personal Brand, Linda Yates believes that NOTHING is Impossible!