Podcast: Play in new window | Download | Embed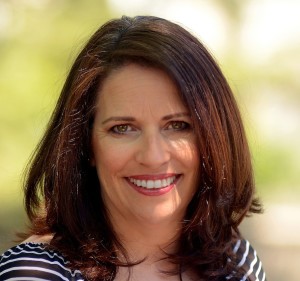 Balancing life and work is a never-ending quest for most professionals. On episode 31 Liz O'Donnell shares why she wrote a book about the variety of hats and how to play to our strengths.
Liz O'Donnell is the author of Mogul, Mom & Maid: The Balancing Act of the Modern Woman and the founder of Hello Ladies, named one of the top 100 websites for women by Forbes. She is a Senior Vice President and head of the digital practice for the public relations firm, Double Forte. Liz is also a regular contributor to The Huffington Post. Her writing has also appeared in The Boston Globe Magazine, The Atlanta Journal Constitution, The Tampa Tribune, PTO Today, Gatehouse Media and The Glass Hammer.
Liz is the co-founder of SheStarts, an organization that supports women founders and of Women in Democracy-Dedham, an organization committed to encouraging and supporting women's involvement in local politics. she serves on her town's Finance and Warrant Committee.
Highlights from this episode:
- Creative energy can come from a variety of sources
- How to have fun when you're stressed
- Playing to your strengths
- Leading vs. shrinking
- How to balance life and work commitments
- How to keep your employer, spouse and yourself happy
- Importance of flexible cultures
- Timing is critical to moving forward
- Loyalty will increase when you allow employees to keep their authenticity
- Recognizing your passion and playing to it
- Shedding "should's"
- Her favorite shoes in her closet right now
Understanding what your passion is and playing to your strengths will allow you to achieve your executive edge.
Check out Liz's blog at www.WorkingDaughter.com.
Thank you for listening to The Executive Edge podcast! Please leave a question so that we can address it on the podcast so that you can uncover, realize and accomplish your potential! Nothing is impossible!
Sign up for our image and success tips on www.LindaHYates.com.
Music provided by FREESFX
———————————————————————————————–
Linda H. Yates – The Image Energizer is a highly sought Keynote Speaker, Executive Coach and Corporate Trainer. She has produced over 250 educational seminars on helping individuals and businesses uncover, realize and accomplish their goals. Host of The Executive Edge podcast and author of the audio course and workbook 6 Steps to ENERGIZE Your Personal Brand, Linda Yates believes that NOTHING is Impossible!