Podcast: Play in new window | Download | Embed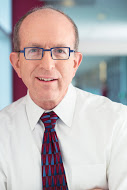 One of the ways to tap into our edge is understanding how to develop content that will inspire and inform. Episode 30 of The Executive Edge podcast presents Tim Wilson Vice President of Marketing for Office Depot who shares some of his content creation secrets.
Tim is an integrated-marketing and operations expert with ability to provide creative solutions that build business. Tim was the Vice President of Corporate Marketing at OfficeMax as they merged with Office Depot. He has proven experience in driving results, creative analytic skills and team leadership with financial accountability. He understands both the "art and science" of marketing. Tim has a BA from Brigham Young University, a JD from University of Minnesota Law School, and an MBA from the University of St Thomas; and currently leads a 90+ person in-house agency at Office Depot.
This interview covers content tips, leadership strategies and managing the politics in the business world.
Some highlights from this session:
- Being a continual learner seeking for the next answer is an edge to success
- Navigating politics in your work life
- How to create content without it being noise
- We are in charge of our own destiny
- How to be aware of the consumption of your content
- Being aware of the context of the content you are delivering
- Naiveté teaches life lessons
- Contribution to the world is a driving force to keep pressing forward
- Best traits of a leader
- How to combat micro-management
- Eat like a bird and poop like an elephant
- Crossroads come but keeping your focus on what you can do and contribute leads to success
This was great insight from a veteran executive.
Thank you for listening to The Executive Edge podcast! Please leave a question so that we can address it on the podcast so that you can uncover, realize and accomplish your potential! Nothing is impossible!
Sign up for our image and success tips on www.LindaHYates.com.
Music provided by FREESFX
—————————————————————————————————-
Linda H. Yates – The Image Energizer is a highly sought Keynote Speaker, Executive Coach and Corporate Trainer. She has produced over 250 educational seminars on helping individuals and businesses uncover, realize and accomplish their goals. Host of The Executive Edge podcast and author of the audio course and workbook 6 Steps to ENERGIZE Your Personal Brand, Linda Yates believes that NOTHING is Impossible!