Podcast: Play in new window | Download | Embed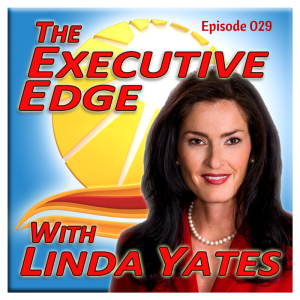 You get to make a choice on what your brand says about you. Our brand is always signaling to those around us and to ourselves. We can sway others reaction and interaction with the organizations we represent with our personal image and brand. On Episode 29 of The Executive Edge podcast we will explore how you can build a brand & image that you love.
Highlights from this episode:
- The three aspects of branding
- Your work and behavior impacts how you are perceived
- Appearance can make or break your brand
- Communication both verbal and non verbal
- What is your brand?
- What would others say your image is communicating?
- Do you want to change your perception in the marketplace?
- Baby steps lead to positive outcomes
- How integrity is the cornerstone to your success
- What are your team members individual brand's conveying about your business?
Assessments can be a positive resource to build awareness on how authentic you are. Perhaps you have a tendency outside of your workplace to be more assertive. Would being more assertive in your workplace serve you in reaching your goals?
Thank you for listening to The Executive Edge podcast! Please leave a question so that we can address it on the podcast so that you can uncover, realize and accomplish your potential!
Here's some tools to assist you in building your brand: sign up for my free newsletter, buy my audio course on energizing your personal brand or let me know how we can work together in 2015 with an email to Linda@LHYatesConsulting.com.
Music provided by FREESFX
—————————————————————————————————-
Linda H. Yates – The Image Energizer is a highly sought Keynote Speaker, Executive Coach and Corporate Trainer. She has produced over 250 educational seminars on helping individuals and businesses uncover, realize and accomplish their goals. Host of The Executive Edge podcast and author of the audio course and workbook 6 Steps to ENERGIZE Your Personal Brand, Linda Yates believes that NOTHING is Impossible!