Podcast: Play in new window | Download | Embed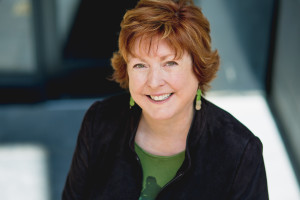 Have you ever been stumped when writing a speech or presentation? In episode 28 of The Executive Edge podcast Denise Graveline a master speaker coach and writer joins us to share her expertise and experiences. Speech writing doesn't have to hold you back from giving a great presentation. These tips will assist you in every speech you have to write.
Denise Graveline is a Washington, DC-based communications consultant and speaker coach. She calls her consultancy don't get caught–as in don't get caught unprepared, speechless, or without a message. She helps clients with message development, speechwriting, media training, speaker coaching, and social media strategies. Denise has coached nearly 100 speakers featured at the TEDMED conference, at TEDx conferences around the world, and on TED.com, and many more to give industry keynotes, congressional testimony, and network television interviews. A former journalist, she also has led communications or media relations for three of the largest nonprofits in the U.S. During the Clinton Administration as Deputy Associate Administrator for communications, education and public affairs at the U.S. Environmental Protection Agency and on the White House Council on Women.
Speech writing tips that were highlighted:
- Focus on what the audience will find surprising
- Capture the voice of the one presenting
- Personal stories or metaphors
- Make your speeches memorable
- Perception as eloquent = clear, simple and compelling
- Discipline plays off
- Perception of women when they speak
- Whatever your start you need to know you can sustain it (ie. Blog, newsletter, podcast, etc.)
- Secret to keeping up on social media
- Choose one thing and do it well
- Push content from your blog to your social media
She attributes hard work as her edge to success.
Denise's first career was a journalist. She has written thousands and thousands of words. You can connect and learn more about Denise by visiting her blog(s) www.dontgetcaught.biz or http://eloquentwoman.blogspot.com.
Thank you for listening to The Executive Edge podcast! Please leave a question so that we can address it on the podcast so that you can uncover, realize and accomplish your potential! Nothing is impossible!
Sign up for our image and success tips on www.LindaHYates.com.
Music provided by FREESFX