Podcast: Play in new window | Download | Embed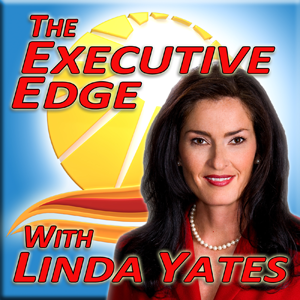 Do you doubt your abilities? In episode 27 on The Executive Edge podcast Linda Yates will share how to build a winning edge mindset. You may have experienced events that caused you to doubt your abilities. How do you define winning? How do you define success? As you answer these questions you are training your mind to reach your goals.
Three steps to having a winning edge mindset:
1. Visualize what you want
2. Stop negative self talk
3. Belief in yourself
Highlights of this episode:
- Team vs. individual mental perspective
- See your goal in your mind
- Feel the emotion of winning
- Think about the things you want in your life
- Small changes create long-term success
- What could you do today to feel like you won today?
- What if you could accomplish your goals?
- What is your edge to success?
- Breaking the barrier of comfort zones
Think about what is possible for you. You were born to succeed. It is possible to reach your goals. You have the ability to erase your doubt and win!
Thank you for listening to The Executive Edge podcast! Please leave a question so that we can address it on the podcast so that you can uncover, realize and accomplish your potential! Nothing is impossible!
Sign up for our image and success tips on www.LindaHYates.com.
Music provided by FREESFX