Podcast: Play in new window | Download | Embed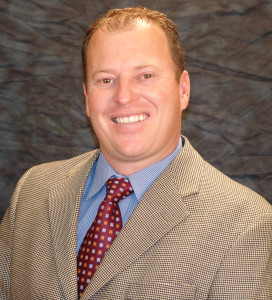 This week David Pickron entrepreneur, CEO and Founder of CrimShield, Inc. based in Arizona joins us for episode 22 of The Executive Edge Podcast. This episode focuses on the habits of successful entrepreneurs. Whether or not you are an entrepreneur the ideas shared will assist you in realizing your potential.
David was born and raised in Phoenix, Arizona. He attended Northern Arizona University where he received a Bachelor of Science degree in Business Communications in 1992.
David joined AAA Landlord Services, Inc., in 1992 as the Company President. Under his direction, AAA Landlord soon became the largest company of its kind in Arizona. In 2001 the company expanded, adding Investigative Screening and Consulting which is a Private Investigational Screening Firm that focuses on credit and criminal background checks for landlords. Investigative also provides ongoing training to their clients on how to recognize and avoid bad tenants minimizing costly evictions.
In 2007, David saw a need for a higher level of investigative screening for those home service providers that are around our families. He then launched CrimShield, Inc. a nationwide leader in contractor background investigations. CrimShield services fortune 500 companies as well as smaller local companies and is slowly becoming a household name.
David's strength is taking ideas and creating systems to make those ideas come to life. In addition, David has written several articles for industry publications and has been a guest speaker on radio talk shows. He is a licensed Private Investigator and Officer of the Court.
David has had a long association with several organizations and is regularly invited to speak at seminars for the following groups:
• Arizona Manufactured Housing Association
• Arizona Multi-housing Association
• International Crime Free Association
• Arpola, Azrei, Management Seminars
He provides personal training for several police departments and multi-housing clients.
David is described as focused, funny, passionate, sincere, hard-charging and dynamic; he has infused CrimShield with his own brand of energetic leadership, vision and spirit over the years and serves as a mentor for his staff members. He is a prominent community member who is active in Scouting, Church youth programs and Little League. David also serves on the board of Tumbleweed youth shelters for homeless children.
Highlights and ideas from this episode to reach success:
- Realizing what your strengths are and how to play to them
- Traits of true entrepreneurs
- Habits of high performers
- Look at what your customers want and then deliver more than they expect
- No one knows you or your business like you do – trust yourself
- Staying one step ahead on your marketing and technology
- Being available to your customers
- Clients are your best sales force
- 360 degree feedback from your customers
- Bonding with children
- The importance of defining your purpose
- How to pick your support team
There were some great ideas featured in this episode. To learn more about CrimShield, Inc. goto: www.CrimShield.com.
Thank you for listening to The Executive Edge podcast! Please share your thoughts, comments and topics you would like covered in the comment section below.
Sign up for our FREE newsletter @ www.LindaHYates.com.