Podcast: Play in new window | Download | Embed
How old do you have to be to start your own business? Episode 19 of The Executive Edge highlights not just one but two teenage young entrepreneurs along with Sonya Deros, the Program Manager for the Golden Bell and YEA program at the Boca Raton Chamber of Commerce.
Our future lies in the hands of some amazing youth! These two young entrepreneurs are a great example to us all how we can uncover, realize and accomplish our potential.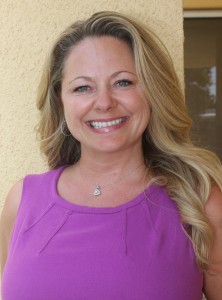 Sonya Deros joined the Boca Chamber team in May 2014. Her focus is to expand the success and awareness of the Golden Bell Education Foundation and the Young Entrepreneurs Academy. As a United States Coast Guard Veteran, Sonya felt the pull of the South Florida waters and left the snowy hills of New Hampshire to start her life in South Florida about two years ago. Her background was in hospitality. She was a successful Sales Manager/Event Planner at the Hanover Inn at Dartmouth College, and Membership and Marketing Manager for the New Hampshire Lodging and Restaurant Association.
Jordan Zietz is a student attending Pine Crest School. Jordan is currently enrolled in the Young Entrepreneurs Academy and is a member of the National Junior Beta Club. He currently lives in South Florida, and lives with his 2 sisters and his parents.
Rachel Zietz is a 9th grader at Pine Crest School in Fort Lauderdale, Florida. She is fourteen years old and lives in South Florida with her family. She is also a member of the National Beta Club at her school and plays on two competitive lacrosse teams. She competes at the national and regional levels. As a lacrosse player Rachel excels in the attack and midfield positions. Rachel Zietz is also running her own company that she began in the 7th grade – Gladiator Lacrosse, LLC.
What we learned from this episode:
- That your age doesn't matter in order to be successful.
- The two ingredients to realize success.
- YEA program that teaches young entrepreneurs.
- How family fun can teach success skills.
- How vision is critical to reaching our potential.
I know you will enjoy this inspiring and fun interview. You can check out Rachel Zietz's website at www.gladiatorlacrosse.com.
To connect with Sonya to learn more about the YEA program send her an email at: sderos@bocachamber.com.
Thank you for listening to The Executive Edge podcast! Please share your thoughts, comments and topics you would like covered in the comment section below.
Sign up for our FREE newsletter @ www.LindaHYates.com