Podcast: Play in new window | Download | Embed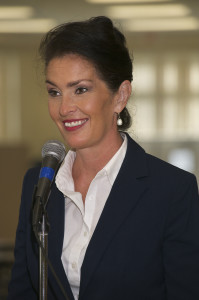 In episode 17 of The Executive Edge Podcast Ted Ryce from the Alpha Man Project and I swapped interviews. I had the opportunity of teaching public speaking tips. If you didn't catch his episode you can check it out here: http://lhyatesconsulting.com/tee-013-ted-ryce-fitness-can-edge/
Here are some of the tips I shared:
- How to manage the fear
- How to turn fear into excitement
- How to train your mind to excel
- How to structure your speech
- How to properly use non verbals in your speech
- How to use your voice effectively
You need to be clear on what your purpose is for your speech in order to connect with your audience. Public speaking can be the gateway to increase your executive presence. Whether it's in the boardroom, on the stage, or in an elevator feeling confident as you present your ideas will grow your bottom line.
As you implement these public speaking tips you will "wow" your audience and your confidence will increase.
Thank you for listening to The Executive Edge podcast! Please share your thoughts, comments and topics you would like covered in the comment section below.
Sign up for our FREE newsletter @ www.LindaHYates.com!