Podcast: Play in new window | Download | Embed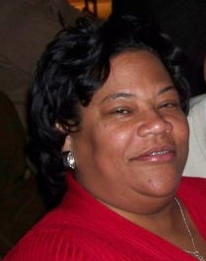 This week on The Executive Edge – Episode 14, Rhonda Dias, Vice President of Systems Engineering of SGI explores how she has tapped into her edge in leading teams and taking risks. Science, Math and Technology has been her passion!
Rhonda Dias has over 25 years of experience in technical leadership roles. Since joining Silicon Graphics International Corporation (SGI) as a result of an acquisition in 1996 she has had a wide range of responsibilities, each one providing a new and exciting challenge. These positions have included responsibilities for pre-sales engineering, professional services solutions development and delivery, project management, training, and post-sales support.
In 2011, Rhonda was appointed the Vice President of Global Systems Engineering, responsible for the customer facing presales engineering staff responsible for greater that 750 Million dollars in business. Since 2006, Rhonda has held leadership positions in both the presales and Technical Services Organizations at SGI.
Rhonda has exceptional leadership skills coupled with a proven track record of exceeding business goals, as an individual contributor or while deploying team members. She also has proven experience in assembling and coaching high performing teams in pre-sales and professional services delivery.
Prior to joining SGI, Rhonda was employed with Cray Research as an Applications Analyst.
Highlights from this episode:
- If you believe in your end goal you will succeed
- What can you learn from your mistakes
- Owning up to your mistakes
- Take risks
- Keeping an open mind
- Accepting the truth for what it is
- Ability to connect with others
- Power of a mentor that cares
- Volunteering in sports and the cause and effect at work
Connect with Rhonda @ rhondad@sgi.com or www.sgi.com.
Taking risks, actively listening, perseverance and accountability are critical steps in tapping into your executive edge.