Podcast: Play in new window | Download | Embed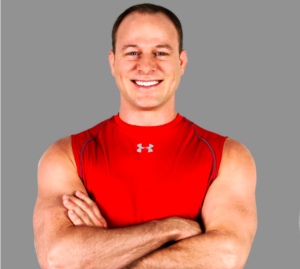 How would meeting your fitness goals help you achieve your edge? This week our guest is Ted Ryce from the Alpha Man Project! This episode is number 13 and you will learn how fitness can assist you in tapping into your potential.
Ted Ryce calls himself a "science nerd." He is an accomplished martial artist, and personal trainer with 15 years of experience. He transformed himself from a "skinny 150 pound fast food eating party guy to an athletic 205 pounds of muscular physique."
Ted's approach to health and fitness is a holistic one that utilizes corrective exercises to reduce aches and pains by re-establishing proper postural alignment and joint mechanics. He has trained celebrities like Ricky Martin and Robert Downey Jr. He also works with CEOs of Fortune 500 companies, athletes and other professionals who want to look better in a bathing suit.
Ted is highly motivating while being approachable to individuals of all ages and commitment levels.
Highlights of this episode:
- Exercise can give you perspective on the external things happening in life
- Link between success and how you care for your body
- Tragedies in life can be eased through fitness
- How exercise can help depression
- What super foods will help you reach your fitness goals
- How balance is critical in reaching your potential.
Engaging in a fitness and nutrition program will help you in tapping into your highest potential.
Ted has a great podcast called Alpha Man Project. To connect with Ted or learn more about his business goto: www.alphamanproject.com.