Podcast: Play in new window | Download | Embed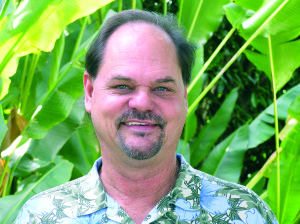 Talents can be an edge. In episode 12, our guest is Dan Mackin a renowned Artist. I saw Dan's artwork in an executives office and was fascinated. As look at this work you will note that the water looks as if it is moving. Stunning!
An award winning artist, Dan Mackin has done commissions for many corporations and individuals. They include The International Herald Tribune, the Ron Jon/National Kidney Foundation Pro-Am Surfing Festival, the Quicksilver Wiamea Bay Contest poster. The Cleveland Clinic, The Sheraton Waikiki, The Maui Convention Center , The South Miami Chamber of Commerce and the Sandals Resort in Antiga. He also designed the label for Shoal Draft, a microbrew made by the Indian River Brewing Company and many of his images appear on greeting cards, jewelry, stationery, magazine covers and calendars.

His paintings can be seen in homes throughout the world. Some individuals who have commissioned him are football players: Andre Reed and Brad Culpeper, and entertainer, Arsenio Hall. He collaborated with Brian Wilson.
For over 30 years Dan has captured his memories on canvas of exotic trips to the Caribbean, the Bahamas, the South Pacific, Asia and the rainforests of South America. Mackin began sketching and painting tropical islands and marine life in 1971. His camera fell overboard during a sailboat trip. He had just returned from Vietnam. Mackin and a friend took off from Newport Beach, California and headed south. They ended up in Central America. "We bought this 24-foot sailboat together and left with $235 between us," says Mackin. "We had a bunch of food but no engine, no life raft, no radio and no navigation lights. We did it by the seat of our pants."
In this episode of The Executive Edge you will learn:
- How a vacation changed his professional life
- How something bad can turn into something good
- Education is the key to selling
- How a hobby can transform your life
- Networking connections open doors
- How to look for stepping stones
- The power of persistence
- Why journaling is a tool to reach your edge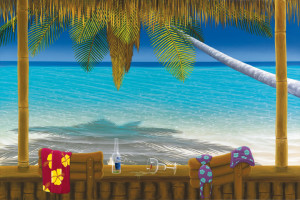 When "one door closes, another one opens." Dan Mackin shares his perspective and art on how talents can assist us in achieving our edge.
Dan's experience with not giving up is inspiring. His hard work, discipline, and passion are a great example of seizing the opportunities that come in life.
Go check out Dan's work and learn more about him at www.danmackin.com.
Thank you for listening to this inspiring podcast! Please share your thoughts, comments and topics you would like covered in the comment section below.
Sign up for our FREE newsletter @ www.LindaHYates.com!