Podcast: Play in new window | Download | Embed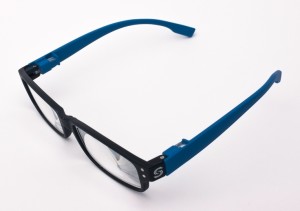 Have you ever had an idea that you knew could make millions? Well Max Silver has and is innovating amazing technologies that are being utilized within various industries. In this episode learn how you can implement innovation to reach your potential.
Episode 11 highlights how innovation is a great way to achieve success. Our guest today is Max Silver, a successful CEO who is only 27 years old. He began inventing at age 16.
Max is Silver Global Manufacturing's founder. Max has dedicated years conducting highly-focused research and market analysis on several inventions including a novel eyewear hinge technology. After lengthy product fabrications this astounding new creation emerged worthy of several domestic and international patents. The creativity and determination of Max and his business team have resulted in the creation of products which will transform and revolutionize each industry.
Max started Silver Global Manufacturing in 2011 and has grown it ever since. He has expanded from the United States with employees and satellite operations overseas.
Max graduated from Lynn University with a Masters Degree in both Business and Hospitality Management. He has direct experience and knowledge of manufacturing and a keen sense of effective consumer product development. Due to his curiosity, in a variety of industries, he became aware of urgent needs within different industries. Max acquires patents to protect intellectual property, and the fabrication of numerous functional prototypes.
Max and his team not only take their own inventions to market, but also transform clients products from the initial concept, to product placement; and everything in between. Whether it's repackaging for market entry, patent work, or web design, Silver Global helps clients pursue their dream at an affordable price.
In this episode on how innovation can lead to success, we learn:
- You can seal a business deal without words
- How to do business overseas
- The importance of keeping an open mind and believing in yourself
- How innovation can transform your business and life
- That everyone can be innovative
- How to overcome obstacles
To connect with or learn more about Max and Silver Global Manufacturing please goto: www.slydz.com.
Thank you for listening to this inspiring podcast! Please share your thoughts, comments and topics you would like covered in the comment section below.
Sign up for our FREE newsletter @ www.LindaHYates.com!