Podcast: Play in new window | Download | Embed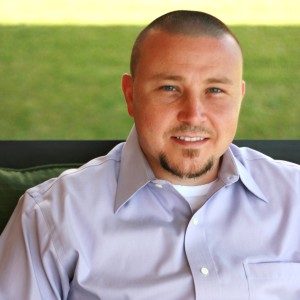 On The Executive Edge this week Ellory Wells explains How to Stay Empowered. This is episode 10! Wow, we are now in the double digits of podcasts!
Ellory Wells is a personal business coach who helps empower and equip entrepreneurs to take their offline expertise and turn it into a successful online business. Born and raised in Texas, Ellory grew up playing soccer then eventually was drawn to the theater. He is an Amazon #1 Best Selling Author for his book, "How to Start Your Professional Podcast for $200 or Less." He has over 15 years of sales experience, and before starting his own business, he spent 4 years as the top sales person in one of the largest IT companies in the world. Laid off from his job in 2009 from an IT company Ellory had to learn first hand how to empower himself.
How to stay empowered is one of the ongoing skills that successful people share. Somedays it may be hard to pick yourself up. Ellory shared great insight on how we can get empowered and stay that way.
Highlights from this episode:
- Ability to connect is key to success
- Finding out what is important to those you are influencing
- Success is just around the corner
- Mindset that your goals will be achieved
- Getting started is half the battle
- No one has to give you permission to achieve your dreams
Thank you for learning how you can be empowered to achieve your goals! To learn more about Ellory check his blog out at www.ellorywell.com.
Be sure to sign up for our FREE newsletter on www.LindaHYates.com! Please share what topics you would like to learn more about.
Have a wonderful week and remember Nothing Is Impossible!