Podcast: Play in new window | Download | Embed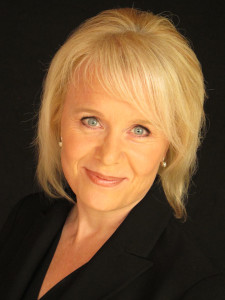 This week on episode 008 of The Executive Edge Kristina Kihlberg shares how she has balanced her professional and non-profit life. Maintaining an edge while keeping sane can be hard to do. In this interview we learn a few secrets in order to achieve balance.
Originally from Sweden, Kristina has lived in Florida since 1990.
Having been through the process of moving to the U.S., she fully understands what others are experiencing and the challenges that may arise. In her job as SVP Operations, she handles all aspects of operation, customer service and account management at ExpatRide.
Outside of work, Kristina is very active with Toastmasters International and currently holds an elected position on the Board of Directors, where she serves as a "working ambassador" for this worldwide communication and leadership organization.
This week's highlights:
- Moving into a new country and how to navigate the changes.
- Helping others is universal in both business and non-profit life
- How the various parts of our life can help us achieve our goals in ways we don't expect.
- Recipe for success = passion
- Not fair to your employer if you are not giving it your all.
- How being professional will help you achieve your edge.
- How being tactful will assist you on your path to success
- You have to be you!
Kristina is a great example of balancing work and her volunteer life. Achieving that balance is something she has worked on throughout her career. To connect with Kristina please goto www.expatride.com or search Kristina Kihlberg on LinkedIn.
Thank you for joining us here on The Executive Edge! Be sure to join us next week. If you haven't already done so – please sign up for our FREE newsletter! Have a wonderful week!