Podcast: Play in new window | Download | Embed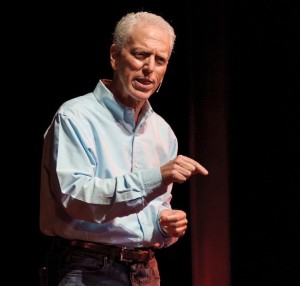 Hold on to your seat belts! Episode 006 of The Executive Edge gets a little edgy with sales expert Mace Horoff. Mace helps to fire up sales with the selling skills people were born with so they can get more business without making costly mistakes. He has consulted extensively in the medical device industry delivering programs to improve sales performance for those who sell to buyers who truly make life and death buying decisions.
Mace is the author of two books, one written specifically for medical sales and his most recent, looks at sales through the lens of sex and romance entitled: "The Sex In Sales"
Mace was a featured speaker at TEDx Boca Raton. His talk was very well-received and the nervous mothers in the audience eventually uncovered their childrens' ears…or maybe their husbands' ears (kids are so big these days). What gratified Mace the most was that women (the demographic he was worried about offending) seemed to relate to his talk very strongly and said it helped them to understand sales better. Hence he no longer wears Kevlar to NAWBO meetings. You can watch the talk here .
By the way, Mace does not present the content in this book or talk about sex during his live engagements except by mutual agreement. His presentations are of the squeaky clean, corporate variety that keeps HR people happy.
Take aways from this episode:
1. What do I have to lose?
2. Try not to be normal
3. Always seeking to solve other's problems
4. Focus on the outcome
5. Do no harm
6. Arrogance never goes unpunished
7. Sales skills and desire for sex are closely to related
He stays warm all year long, living in an airport community near sunny Palm Beach where looking up constantly at the airplanes flying overhead makes him smile. To connect with Mace goto: www.macehoroff.com.
Thank you for joining us here on The Executive Edge! Be sure to sign up for our FREE Newsletter @ www.LHYatesconsulting.com.