Podcast: Play in new window | Download | Embed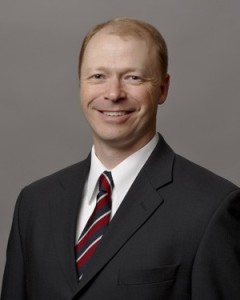 On Episode 004 of The Executive Edge podcast Scott Duda from Cherry Bekaert joins me and shares how providing Customer Service is an edge to reaching your potential.
Scott is an Audit Partner in Cherry Bekaert's Raleigh practice, Scott has 20 years of progressive accounting advising commercial enterprises. High-growth companies in the manufacturing, service, technology, and government contracting sectors throughout the Raleigh-RTP region look to Scott for guidance.
Scott's experience with Cherry Bekaert includes serving as lead auditor for some of the Firm's largest clients in the North Carolina region. Scott currently serves as the Managing Partner for the Raleigh practice and is actively involved with the Firm's Manufacturing & Distribution Industry Group.
Some of the highlights from today's podcast are:
- We treat others' as we want to be treated – The Golden Rule
- Being responsive
- Do what you say you are going to do
- Don't over commit
- Putting yourself on the client side of the table
- When you have to fire a client
- Staying curious when networking
- Mentoring others
To connect with Scott goto www.cbh.com.
Thank you for joining us on The Executive Edge. Be sure to sign up for our FREE monthly newsletter!
Have a wonderful week!