Click on the following links to learn more about the services we offer:
Personal Evolution:
Are you a part of the 75% of the population who fear public speaking? Linda also provides Public Speaking training. Through her training you will learn the following:
Tips and techniques to fighting fear
How to structure a presentation
What to know when using power point and Prezi
How to tap into your natural voice
How to use your body language to complement what you're saying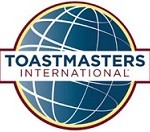 Check out one of Linda's favorite resources for speaking and leadership tips, Toastmasters International!