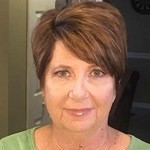 "Your kind support, patience, questions, guidance and willingness to let me flounder a little without needing to "nail down" an action immediately is what allowed me to have this breakthrough. Actions were never the goal – peace, contentment and knowingness that I can be myself and do whatever I want was my healing. To be led by my "enthusiasm and curiosity" rather than by my "shoulds and analytical mind" was needed even if no one else ever understands it. To be the best me I enjoy being and see where that leads me. Trusting that God has something glorious in mind for me and that everything always works out to my benefit. This has been life changing in the most profound way, I am eternally grateful, Linda. You have, truly, made a difference in my life. Thank you from the bottom of my heart. " – Bobbie Snope Signarama Franchise Owner

"Linda helped me keep my eye on the prize. She guided me to know my "why" and see the potential my business has. Through your coaching I have been able to progress and operate at a much higher level than in the past." – Kenneth Appelbaum of Kenneth Appelbaum Photography
"When you attend a networking meeting the expectation of being educated, inspired and connecting is paramount. Linda Yates was the highlighted speaker and she did not disappoint. Her anecdotes, stories, and tips were applicable and relevant. She connected to the audience in a variety of ways. If you are looking for a speaker to inspire, look no further." – WIFS Gold Coast Chapter
"Linda's training was right on point with the needs of our audience and a much needed breath of fresh air. Her ability to inspire and inform made her the perfect speaker for our event. In fact, we are bringing her back!" – Florida Realtor Association
"Linda Yates understands professional organizations and the different personalities that make up the accounting industry. I trained with Linda, starting over fourteen years ago as she provided training on marketing a business valuation and litigation support niche. Recently I hired Linda to work with me individually to grow my firm.
Linda's persistence and encouragement to strive toward my goals is one of her greatest strengths." – Thomas Jordan, CPA/ Certified in Financial Forensics (CFF)
"I had a highly rewarding business coaching experience with Linda. Trained as a CPA, I had very little marketing knowledge and was unsure how to formulate an effective strategy for meeting my objectives. Linda understands professional services and how potential clients make buying decisions. More than that, she was able to assist me to articulate my vision; a timeless blueprint that guides my activities and decisions. I was impressed with her deep understanding of the nuts and bolts of selling business services. Her suggestions and insights were invaluable to me. I felt very comfortable working with her and highly recommend Linda if you want to get concrete results." – John M. Byrne, CPA/ABV
"Thank you again for speaking at our WGN event this past month. We have received some very positive feedback from the attendees. Our Women's Growth Network is constantly striving to inspire the employees. Your program exceeded our expectations and provided insightful strategies applicable to all. We loved learning how our executive presence impacts more than just our careers and how to tap into our individual potential!" – Catherine Klein, Tyco Integrated Security

"Linda presented a powerful presentation to our Woamtec Group on How to Uncover The Incredible You. Linda focused on behavioral, appearance, and other communicative skills in growing your business and brand. Linda is fantastic at grasping the audience's attention and communicating some incredible tips on how to boost their confidence, appear more authoritative, and connect more effectively with others. She is personable and easy to listen to and communicate with. We all walked away with great information and are quite excited to practice some of what we learned. I highly recommend Linda to coach/train you and/or your team to become better leaders, better communicators. She has great people skills and is great at teaching them, too!" – Amy Greenfield, Javita Coffee Company


"Linda assisted me in jump starting a new business venture. Her marketing and image acumen is unmatched! I would strongly suggest you hire her if you are wanting to take your business to the next level." – Henry Ferguson, Founder, Go2Secure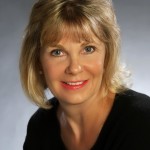 "I have worked with a lot of professionals throughout my career and Linda ranks among the highest. Her insight and ability to get to the core issue of what's holding a person back from reaching their full potential is unmatched. If you desire to reach a specific goal and need the strategies to do so then hire Linda today!"
- Julie Lundin, CEO Golden Spiral Design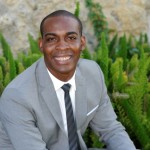 "Linda is an amazing coach! She assisted me in reaching higher in my speaking career than I thought possible. Due to her guidance and strategies I was able to compete and win 1st place which was the highest level of competition throughout South Florida and the Bahamas." - Donald C. Kelly
Toastmasters International – 2013 District 47 Humorous Speech Champion

"I hired Linda because I knew that to reach the goals I have for myself I need to be held accountable. Linda has provided tools, techniques and strategies to keep me moving forward to accomplish my goals and objectives. Her ability to keep my "feet to the fire" has provided the accountability I was seeking. I recommend Linda to anyone looking for quick results in achieving their goals!" - AJ Zaki, Broker/Owner RE/MAX Realty Pros

- Juan Restrepo, Owner/President FLREIA
"Linda Yates provided an informative and highly motivating seminar to a group of our members. Her energy, knowledge and experience is highly valuable and we look forward to further seminars with her. We recommend that any organization hire Linda to inspire and teach the business development skills that future leaders require." - Broward Young CPAs
"Inspirational, practical and timely! Linda Yates presented a program that can be applied to all types of businesses and organizations in communicating their brand more effectively. Her passionate presentation style engaged with our entire audience." - Boca Raton Branch, National League of American Pen Women
"After 13 loyal years of working at the same institution, I found myself quite lost when I had to start exploring opportunities outside my organization. Linda Yates helped me regain my confidence and rebuild my resume in an inspiring way that ignited me to want and expect more for myself and my future. I am forever grateful for her time, tips and uplifting guidance that helped me in my time in need and will continue to help me in my future!" -
Kelly Schroeder, Private Banker
"The Greater Palm Beach County Chapter of Women's Council of Realtors held an inspiring event in September entitled "All About YOU" Linda's presentation on "Uncover the Incredible You" was enjoyed by all in her session. Attendees left feeling inspired, empowered and motivated to take their business and their life to higher heights! Linda has a remarkable way of exuding warmth and instilling action in her passionate and entertaining presentation. You are making the right choice selecting Linda to speak at your program!" -
Greater Palm Beach County Chapter of Women's Council of Realtors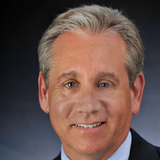 Linda put on a powerful and impactful keynote presentation for our upper management group. Her anecdotes and points were inspiring. She has a depth of knowledge that can benefit any organization. Those that attended walked away with action items to put into place immediately to improve their client relationships thus improving the bottom line to our organization. -
Kurt Tucker, National Financial Institution – Fortune 100 company
Linda is an awesome coach! I am thrilled that I chose to work with her when I did and I'm so appreciative of all her efforts to help me improve. I encountered Linda as I was about to consider some career altering changes – she helped me focus on what was important and since then, she has actively worked with me to help me grow and develop stronger skills in a variety of areas. These have positively affected my life and my career, and I am indebted to her for her professionalism, approach, energy and guidance. It has been a wonderful journey and one that I don't want to stop. -Sharon, Boca Raton, Florida
"By working in MLM, I found more friends, more people I haven't known before but now they are partner in MLM. I always keep in touch to all of my downline… and I try my best to study and learn more, from you, Linda…thanks a lot. Hope you will always guide me to a better upline…" - Melilea Yogyakarta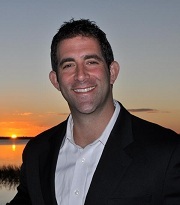 "I have worked with Linda for many years now. The reason I have dubbed her "One of my favorite people on the planet" is because of my trust in her. Everything she does is intended to come from a good place and to put someone else in a better place. She works very hard in her own self development, so she can be of great service to helping others in their development. Linda has the ability to convey her message in a way that is easy to understand. I know whoever I refer to Linda is receiving a gift from me. That person is always fortunate to be working with Linda Yates." – Jay Robins, Certified Mortgage Planning Specialist, AnnieMac Home Mortgage, National Mortgage Lender.
"Power is given from above, so we can make changes from within. I thoroughly enjoyed your article, Linda." – Arthur Tugman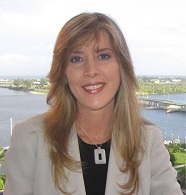 "We've had several calls and emails from staff that were very pleased, learned a lot and as a result, stated they planned to put into practice what they learned on appearance, behavior and communication." – Sharon Restrepo, President, 32 West Realty
"Just wanted to reiterate how much I enjoyed the conference! You made the environment one where learning can take place and showed sincere concern about our experience" - Don H.
"…the program was outstanding. I had one of the best professional experiences of my career." - Robert B.
"This is one of the best education programs I've participated in. Linda's energy and enthusiasm made it productive and educational." - Lori M.